Meet the Judges & Hosts!
Judges: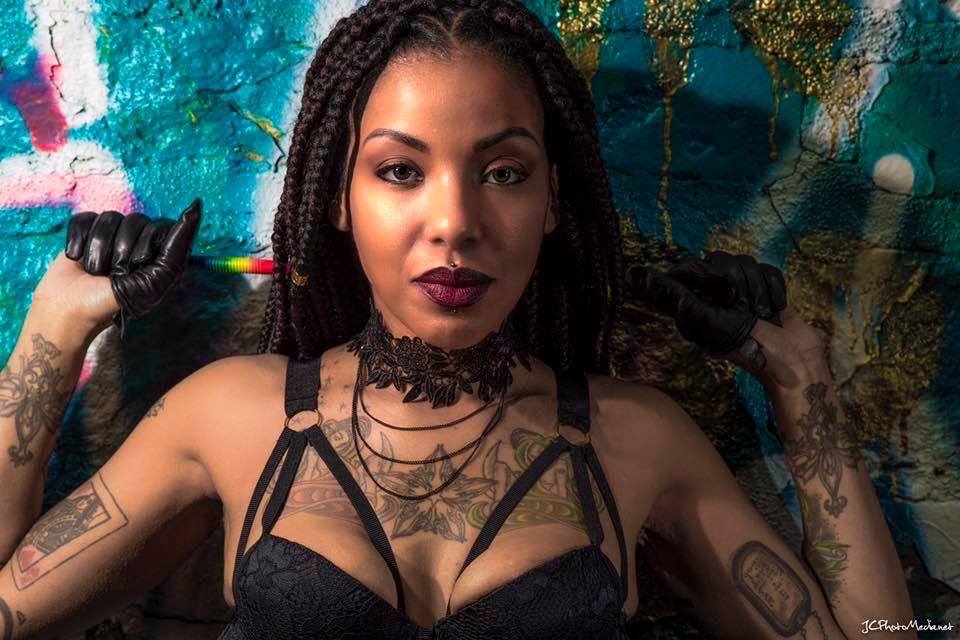 Liquid (she/they/them/that bitch) has been a fixture in the BDSM/Leather community for more than 20 years. She has competed in and won Ms. Henrietta Hudson Fetish 2008 & 2009. She then went on to be the only Womxn & person of color to compete in the first Mr/Ms New York City Leather contest. She has modeled and volunteered in the community at events like Leather Pride Night, and Folsom Street East. She has presented for TES' DW/sm group, and has raised money for charities at TES-Fest. She was the first person and first womxn of color to grace the cover of TES-Fest Prometheus Magazine two years in a row. She has participated in the We Are Leather Womxn project, bringing awareness to the contributions of Womxn in the leather community. She also has been interviewed and quoted in several kink related books, blogs, magazines, and Podcasts. Currently Liquid is a member of the Onyx Pearls NY Northeast Chapter, an associate member to the Men of Onyx and sits on the Board of Folsom Street East. Liquid is also the Inaugural Northeast Leather Person, where she uses her platform and many positions to educate and empower others both in and outside of the BDSM/Leather community.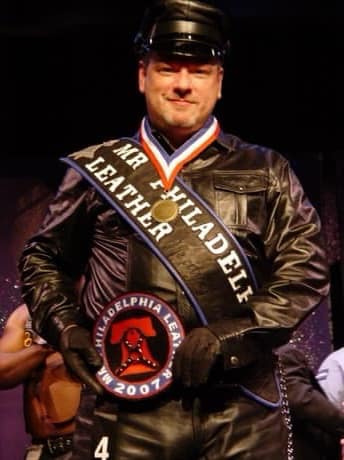 John was born and raised in Philadelphia but now resides in Pennsauken, NJ. He has been a dedicated representative of the Philadelphia leather community for well over 25 years. He served as Secretary of the Atlantic Motorcycle Coordinating Council (AMCC) and is an Associate member of a number of leather clubs throughout the AMCC and SECC. John won his title in 2007 after spending many, many years as a staff member/ bartender/ manager of the Bike Stop but now happily sits on the other side of the bar with his friends causing havoc whenever possible. Over the years John has been committed to organizing events and raising money for a number of worthwhile charities. John is a past Board Member of the William Way Community Center and a recipient of Action Wellness' "Friend for Life" award.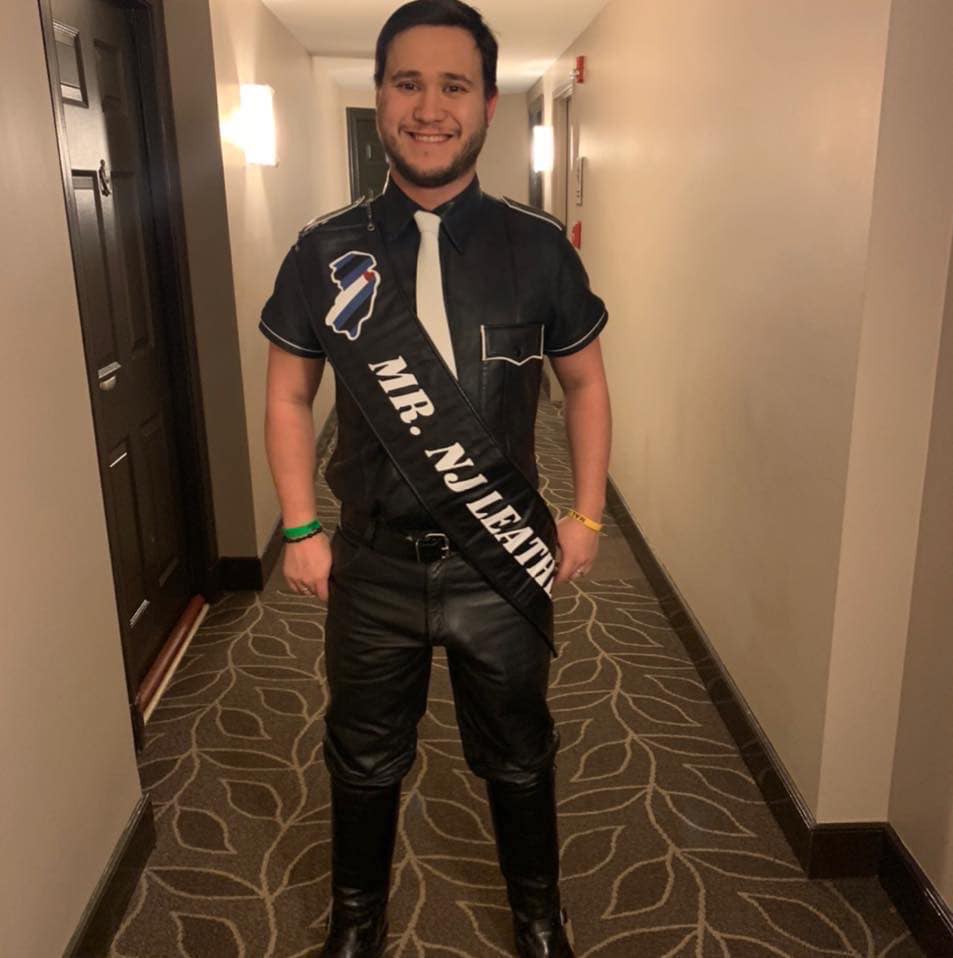 Bobby Lowry is your current Mr. NJ Leather. He is married to Sergeant Jimmy Bassett, North East Drummer Boot Black 2017 and is collared to his Daddy, Tom Savage Mr. NJ Leather 2006 and America Leather Man 2011. After years of looking for a place to belong after being kicked out of his bio family's house at 19, he stumbled upon NJ Leather Family's Sinner Sunday in Asbury Park, NJ in 2015. He volunteered to be paddled on stage and realized he found his people. He found support and home within the NJ Leather family and is proud of the opportunity to represent the community and strengthen the values that leather has taught him, Tradition, Respect, Community, and Self Love. Professionally, Bobby is the Harm Reduction Coordinator for the VNACJ's Harm Reduction Center in Asbury Park, NJ. Bobby has been working in the field of HIV prevention for 5 years in and has a passion for working with the substance using communities, the LGBTQ communities, and other marginalized people.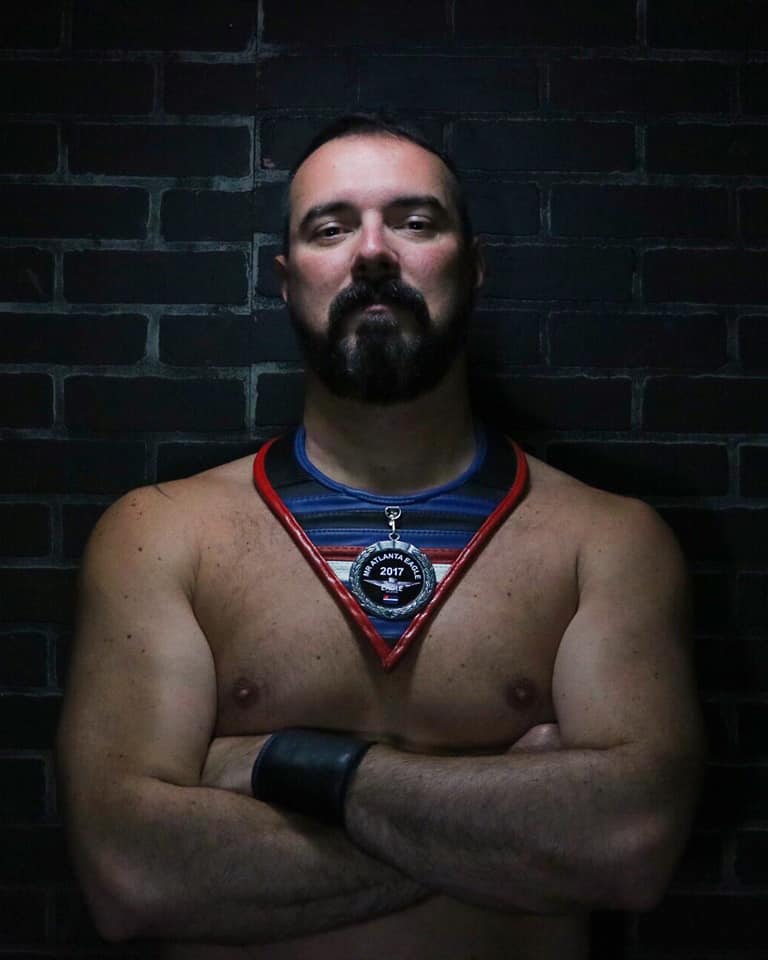 Jonathan Wolf was born and raised in Atlanta, GA, and moved to Philadelphia in July of 2018. A member of the leather community since 2011, he is a former officer of Panther Leather/Levi based in Atlanta and educator in polyamory. He was Mr. Atlanta Eagle 2017 and is a proud brother of IML 40/XL, 2018. Taking over co-producer duties of the Mr/Ms/Mx Atlanta Eagle contest, he travels back each April for Atlanta Leather Pride. Having worked in Atlanta with charities targeting our national homeless LGBTQ+ youth, Jonathan focuses his time educating on leather, kink, and HIV awareness. Knowing your status is sexy. Undetectable=Untransmittable
Jonathan flags:
Left – Mustard, Hunter Green, Navy
Right – Light Blue, White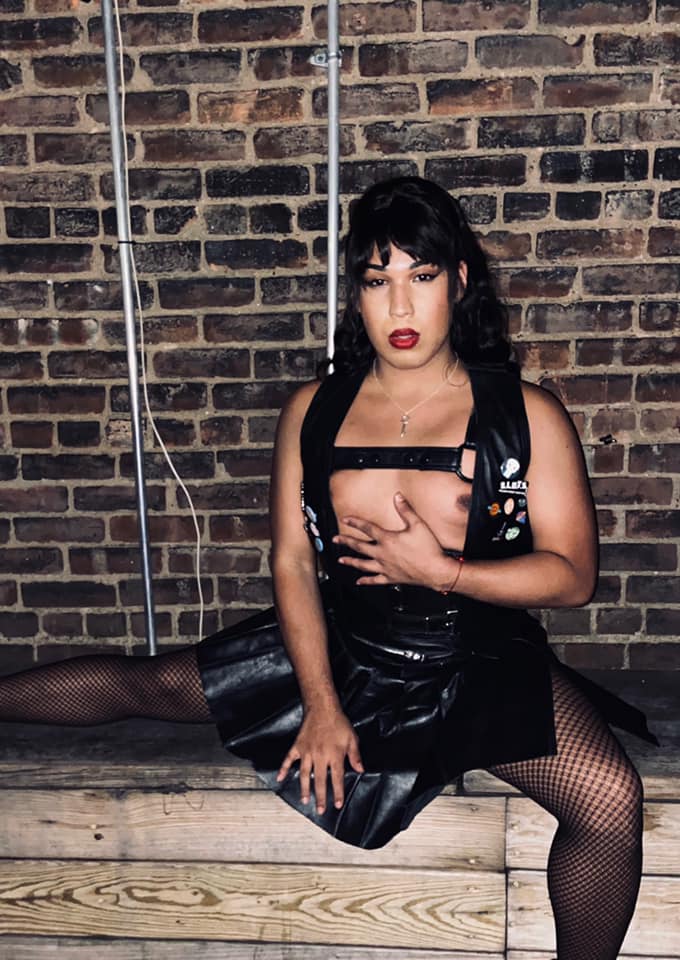 Jae W. Brown, They / Them | She / Her, is a non binary trans spectrum performer, theater artist, singer songwriter, and nightlife personality based in New York City. They hold the last title as Ms. Soaked 2019, an event based title honoring visibility and community based activism. Jae performs monthly at Rockbar NYC doing a solo cabaret show called Group Therapy. She is a bottom switch with a vicious little complex that refuse to take a time out. She flags fuchsia, light pink, hunter green, blue on the right, Grey down the middle, and Teal on the left.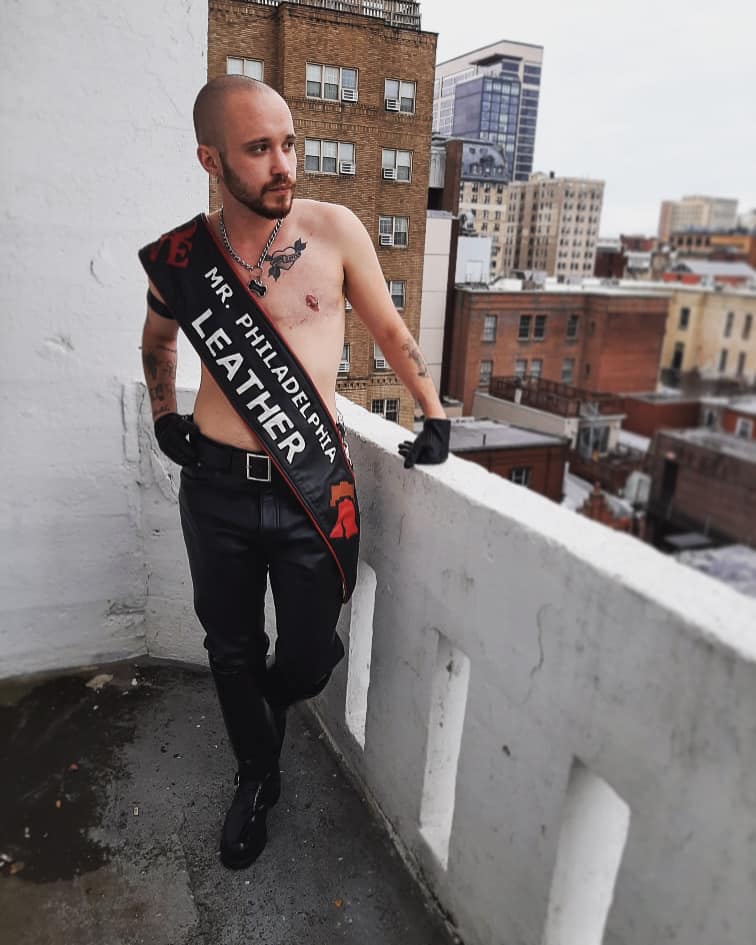 Jason (he/him/his) is Mr. Philadelphia Leather 2019 and the first transgender man to win and hold the title. Throughout his title year and beyond, Jason has used his platform to advocate for the explicit inclusion of trans and gender-non-conforming people in leather and kink spaces, and to raise money for local grassroots and non profit organizations that provide services for systematically vulnerable trans people.
Jason is the creator and lead organizer of the Philly Gender Rebels, a group within the Philadelphia Pride Parade with which any trans or gender-non-conforming person can proudly march alongside other trans people without needing to be tied to a specific organization or social group. He has also given numerous talks and workshops, including an Intro to BDSM & Kink talk as part of Lancaster Pride Week 2019 that additionally covered the intersections of BDSM/kink and transgender identities.
Jason identifies as a switch. He flags many colors, with impact and wax play being his greatest loves (as both a Dom and a sub).
Jason is an associate member of COMMAND MC. He was humbled to be chosen as the recipient of the Leather Person of the Year Award by COMMAND MC at Maryland Leather Weekend 2019.
When not immersed in the leather world and/or trans activism, Jason can be found on his couch with his sweet dog and husband, baking, crafting, at the gym, making music, or going to see queer performances.
Hosts: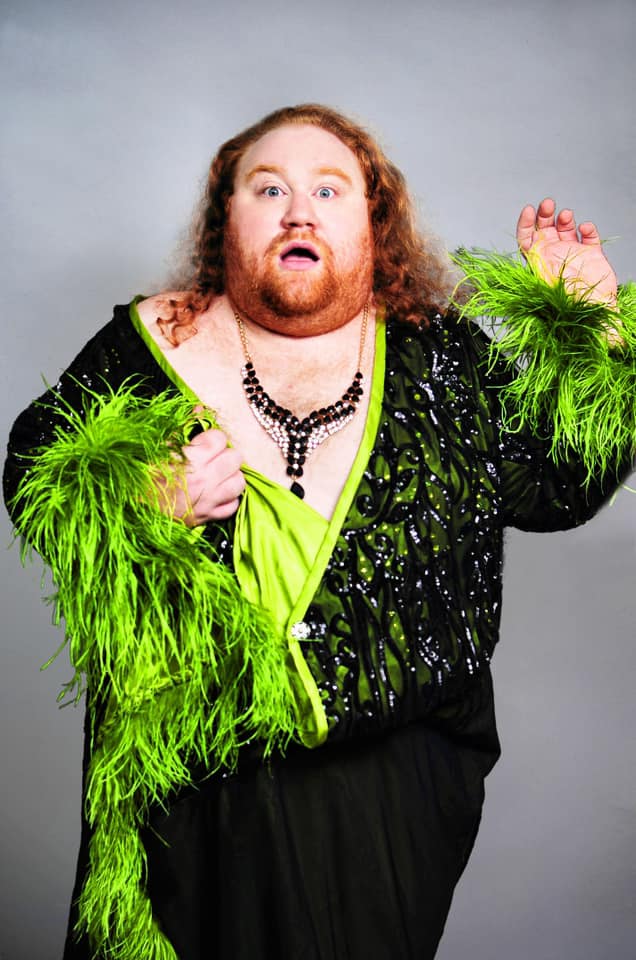 Connor Michalchuk is the host and cocreator of Bearlesque, a body positive show. His style encompasses the camp of vaudeville with the tact and social grace of Rush Limbaugh. Connor enjoys keeping up on current events through buzzfeed, Jezabel and Fox News. His hobbies include using Growlr on public, drinking vodka clubs and sending nudes. He is the Ginge on the Binge… Connor Michalchuk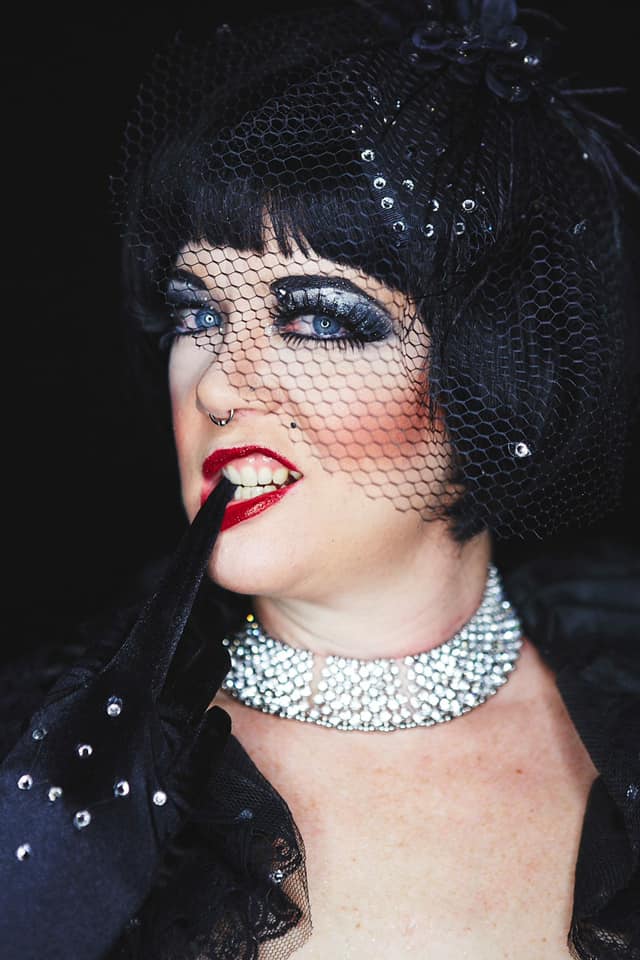 LasciviousJane is a power-femme switch, kinky burlesQueer, and sexologist. In addition to being perpetually covered in leather and glitter (a bootblack's worst nightmare), she is Ms Philadelphia Leather 2015, the first in a decade, and is International Ms Leather 2016.
She is also a multi-award winning drag and burlesque performer/producer. Over the past fifteen years LasciviousJane has performed all across the United States and Canada and was the Artistic Director of Philly's award winning Liberty City Kings Drag & Burlesque. She is known as Mama's GlitterMama and is the first queer woman to win the underwear contest at the Dallas Eagle. LasciviousJane has judged Mr & Ms NJ Leather, Mid Atlantic Leather Woman and Leather Woman Bootblack, MAL, ICBB, and IMsL among others. In her spare time she enjoys teaching the art of striptease, getting dirty in her garden, and community organizing. LJ is the recipient of the 2017 South Central LSb-CBB Judges Merit Award, the 2017 Mid Atlantic Regional Pantheon of Leather Award, and was named Command MC's 2018 Leather Person of the Year.
LJ has performed burlesque at or Emceed International Ms Leather, Leather Leadership Conference, 12 Days of Christmas in Baltimore, Folsom Street Fair, Fierce! International Queer Burlesque Festival, Mr. Maryland Leather and is a regular on stage in Philadelphia, Baltimore, DC and New Jersey.LasciviousJane is an associate member of the Philadelphians MC and one of the Mr. & Ms. Philadelphia Leather Contest Emcees. Her favorite way to help a fundraising event is by shimmying out of her clothing or topping from the stage with her sweet and salty voice.
In addition to growing a human and finally finishing her PhD, LasciviousJane has spent the better part of the last year perfecting her 1950's housewife skills the way Rosie the Riveter would do it, while working hard to undermine her lovely half's attempts to rid their home of glitter, rhinestones, and costumes.
Talley Masters: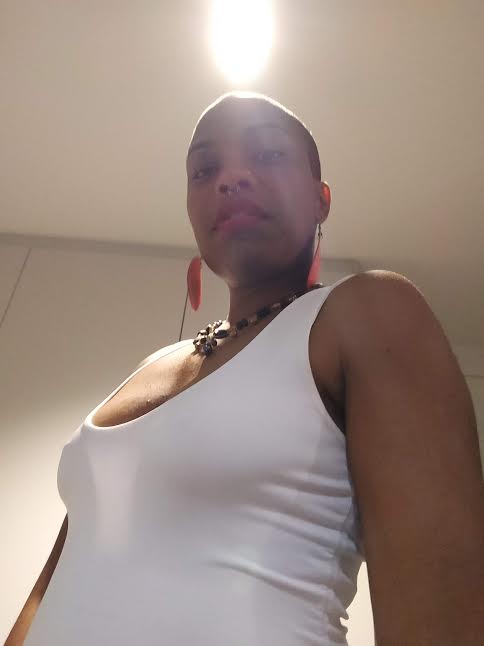 Mx. Symphonee is a Black, Bisexual, Non Binary, LeatherFemme who has been active in the Baltimore and DMV community for over 6 years. Always busy, she is the current Ms DC Eagle titleholder, the current President of the Mid Atlantic Onyx Pearls, and the creator of N.E.S.ST. Calling on her unique personal experiences and knowledge, she has participated in panels across the region and taught a variety of classes ranging from "Strap On Basics" to "Intersections of Kink and Spirituality". While she has held a few roles since entering the scene, she currently identifies as a Dominant, Top leaning switch, and a Leather Auntie and Cat.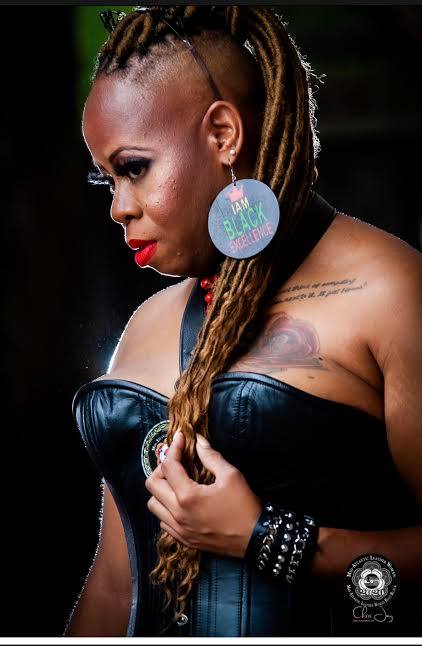 Treasure, affectionately called Pervette by her sisters and sorors, first stepped into the scene in April of 2018. Although her time on the scene has been short, her curiosity was sparked years prior. In 2013, Treasure was invited to an intimate gathering by a friend who was performing spoken word. During this gathering, ONYX Mid-Atlantic presented a demonstration, bondage and impact. From that moment on Treasure knew that this spark of curiosity needed to become a burning flame. Years of research just made her yearn for more.
In April 2018, Treasure met the individual that would turn her spark into a burning flame and change her life completely.
Treasure identifies as a Queer NB (Non-Binary) Pansexual Magical Unicorn Kitty. Yes, Treasure is submissive and a masochist but there's also a little bossy sadist lingering on the inside. Some of her kinks and fetishes include but are not limited to total power exchange, body worship, bondage, temp play, heavy impact, rough body play, role play, pet play, electro play, energy play, toys……. The list is still growing.
Treasure is heavily involved in both the leather and her surrounding communities. Treasure is the current Mid-Atlantic Leather Woman 2020. She is an active full member of Mid-Atlantic Onyx Pearls in which she hold the positions of Sergeant at Arms, Education Committee Chair, Membership Committee member as well as a member of the Events Planning Committee. In her spare time she enjoys volunteering with her leather sorors, providing as much education as possible, cooking, baking, reading, writing and of course cat naps.
In her muggle life, Treasure is the CTR coordinator (HIV counseling, testing and referring) and linkage case manager for Chase Brexton Healthcare. She is involved in her surrounding community by participating in several outreach events. Treasure also educates the community about Safe Sex, taking personal responsibility for your sexual health and HIV and STI Awareness and prevention. Treasure plans to incorporate these skills and education into the leather community as well.
Treasure is an open book. If there is anything you want to know just ask.
Den Parents: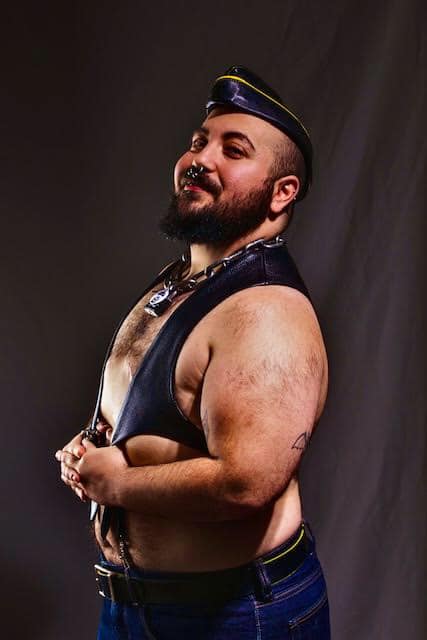 Ruckus is a deviant leather dog residing in Philadelphia. He proudly served as your 2017 Mid-Atlantic Puppy and is a co organizer of Phlthy Pups, Philadelphia's only monthly mosh and bar night for pets and handlers. A true working dog; he has judged, staffed, and volunteered at leather, fetish, and furry events across North America. A smart husky with a true passion for service, he is on staff for International Puppy and Handler Weekend and has facilitated workshops on consent and the advanced dynamics between canines and handlers. Ruckus is proud to be in a pack with Mommy Caressa, his Pink Lion-Roke, and his brother-Pup Skunk. When not traveling you can find him in the Slytherin dungeons and fighting the patriarchy.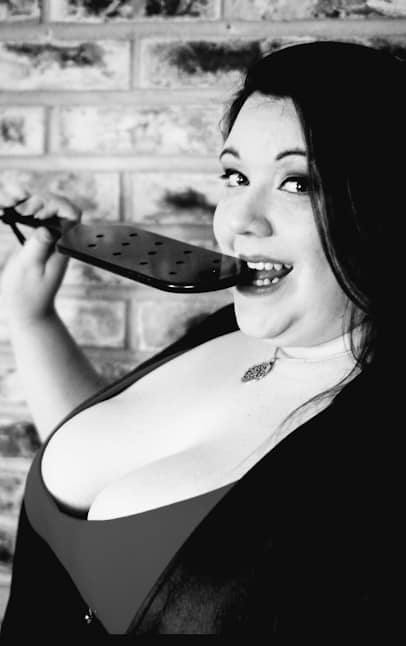 Caressa. Hailing from the Pacific Northwest, this Den Mommy has many years of Leather Pageantry under her skirt and can't wait to bring her skills and enthusiasm to Philadelphia Leather! Having won her own Regional and International titles and championed many more onto victory, she knows what contestants need both on and off stage.
Judges Critter: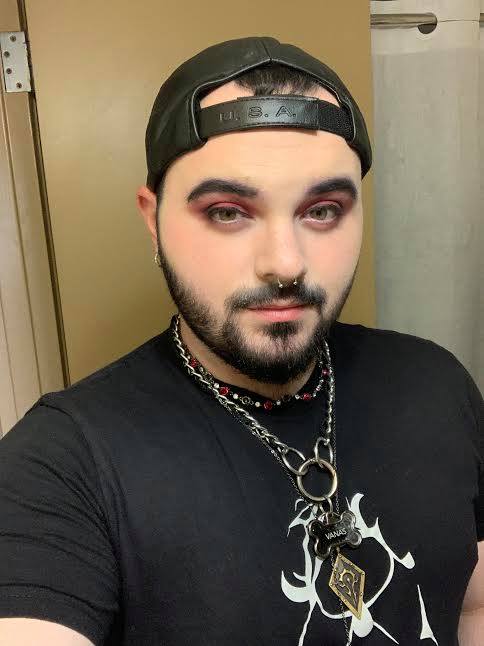 Vanas is a self proclaimed cryptid. A punk critter from Gaithersburg MD, Vanas enjoys taking gender norms and putting them where they belong….in the trash. They first joined the kink community in late 2015 in the New Orleans Leather scene. They are a fully professed member of the DC Sisters of Perpetual Indulgence, and dedicate their time to the Sister's message of spreading joy and expiating guilt. Being a bratty bottom, their idea of a good time involves some kind of found footage horror (it's like a home movie for them), a gallon of chocolate ice cream, hard and rough intercourse, followed by minimal eye contact, drinking their hookup's last gatorade, and an awkward text message two days later. In their free time Vanas enjoys video games (a hopeless addict to World of Warcraft), makeup, and anything that goes bump in the night.
Boots Boots Boots!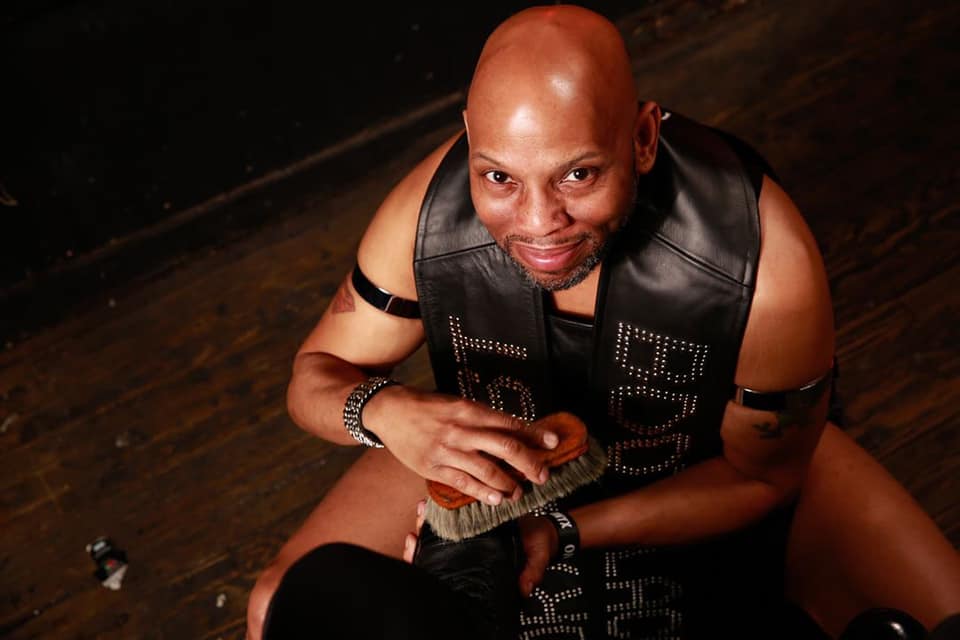 SteeleToe The Bootblack will be at his stand on the second floor of the bar on Saturday, where you'll still be able to watch the contest on the TVs. SteeleToe is the current and inaugural Northeast Bootblack, and his charm and craftsmanship are known widely throughout our region and beyond. Come on and get some boot love.
---
Click here to see Judges and Hosts from Previous Years!